A fantastic summer holiday opportunity arose for young people of Kensington & Chelsea during the summer holidays. Youth Engagement Manager - Keni Thomas, approached Gold Seal with the opportunity to put together a positive summer holiday programme that would engage and support young people to learn and explore more about music in an area tha interested them and didn't mirror traditional school activities.

Gold Seal set about making a series of short, but punchy programmes
that could be rolled out to the young people of the borough, placing them at the helm of the programmes design. Great working relationships between many of the UK urban music artists has existed for years now, thanks to the hard work of the experienced studio/sound engineers at the Gold Seal and the ability for artists to see the impact that Gold Seal offers when providing its training agency services to young people.
UK Hip hop legend KYZA Smirnoff was approached and asked if he would like to support and assist the courses, helping with songwriting skills, singing and MCing. An excited KYZA was more than happy to put something back int
o the borough that has supported him since he arrived in London and he was placed at the helm to lead from. He is a fantastic role model and mogul for young people to talk with and learn more form and get a first hand insight into the reality of the music industry and a means to exist whilst developing a music based career.
The young people lapped up the support, advice and skills taught, where all had the chance to learn first hand how to write their own lyrics, rap or sing as well as make beats or engineer their peers in all aspects of the course.
All who attended commented on how much the courses did for them and the fact that they achieved accreditted outputs helps them to progress into further education etc if so desired.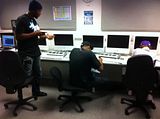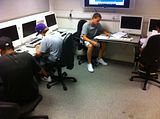 The souncloud link below highlights the work completed and all songs are available for download if so desired.
RBKC Summer in the City Project 2011 by goldsealacademy
Shouts to KYZA once again for being a fantastic leader and role model for the young people and helping run a super smooth and enjoyable course for all.
If you are interested in any of the courses or services highlighted in our blog please check out our
website
for the most up to date information, call us on 020 8743 0009 for a more in depth chat or email us on info@goldsealproject.com